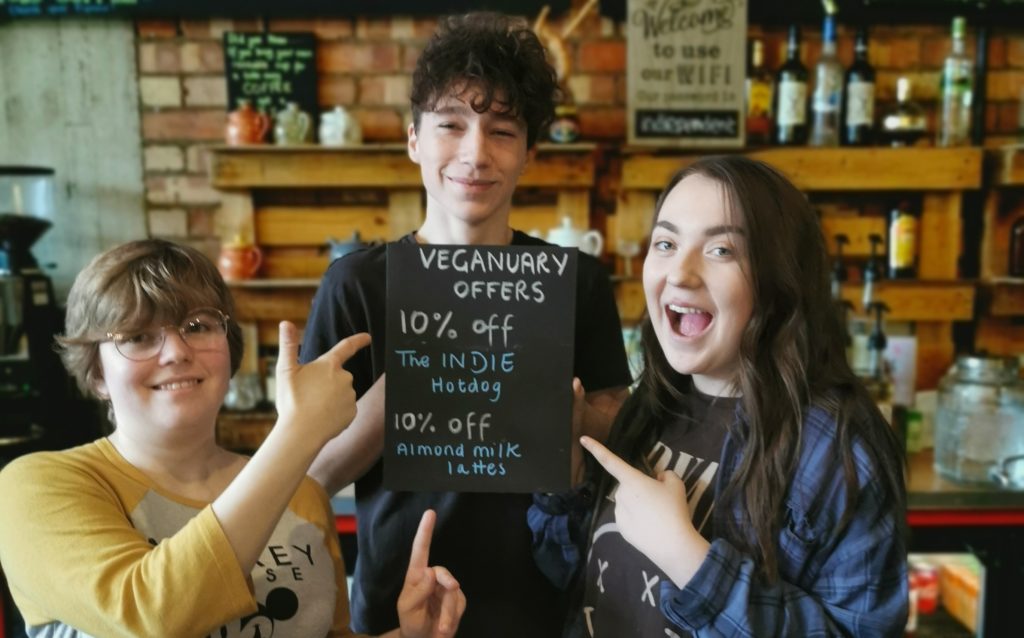 In the last year we worked with 53 volunteers.
Our volunteers are the reason the Café exists. They're not here for us, we are here for them – to offer them work experience, training and youth work support. We put them first which, you may have experienced at times, isn't the easiest way to run a business. This Café is our vehicle, our means of working with people and we remain very grateful to you all for your ongoing support in achieving this. It is you guys buying the coffee that creates the environment for them to grow.
What you may not realise about our volunteers is all the stuff that goes on behind the scenes, the stuff we're not very good at telling you about. Often the stories don't belong to us, but we recognise the importance of sharing more good news stories, especially in the current climate where young people are getting a bad press from organisations who should know a lot better.
We try and find the volunteers who need us the most. That means at any one time we can be supporting people through sexual or physical abuse, anxiety, gender transition, learning or developmental barriers or any range of issues. Our role isn't just to help them become more employable, it's to support them in all ways, knowing that removing other barriers has a massive impact on their ability to find work. There's a story behind each and every one of the volunteers, everyone is here for a reason. But it's our job to deal with those reasons, and still provide an environment that you can relax in.
Working with volunteers never fails to amaze us – the commitment, the talent that young people display is part of the reason we stay so positive. Our volunteers are not just our reason to be, they're our inspiration.
This year, and every year, you can expect us to continue working with volunteers. We ask that you place a bit of trust in us in this respect, to remember that we've got an amazing team of Youth Workers who truly care about the young people we work with and that's things happening all the time that we simply can't tell you about. Success stories are one thing, but the sad ones are quite another. Social Media often isn't the appropriate place to tell you about the work we do, but we encourage you to ask us questions, to attend Members meetings and find out more about this important piece of work – should you wish to.